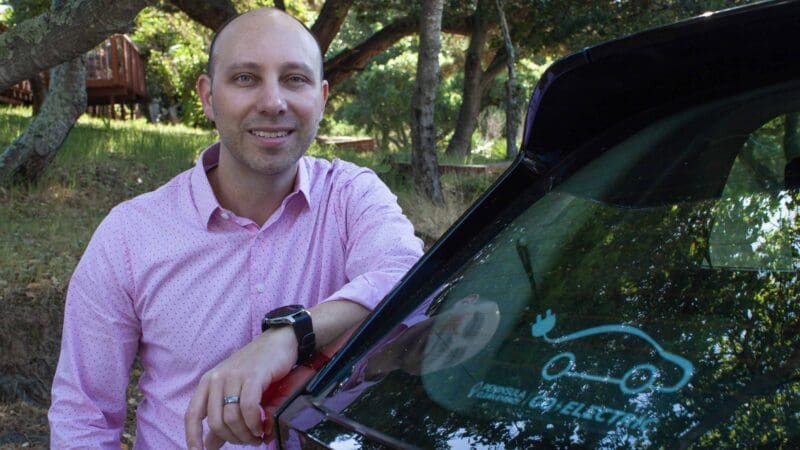 Paul and Hannah Breslow really enjoy the extra torque an electric vehicle (EV) delivers to get up steep roads to their home in hilly San Carlos. But that is not the main reason they purchased their new Nissan Leaf.
Paul, who works in sustainability, understands that transportation is the largest contributor to greenhouse gas emissions in San Mateo County. He and Hannah both believe that it is important to minimize carbon emissions and to demonstrate leadership in the community.
"You have to vote for what you believe in with your feet and your dollars," says Paul.
They decided to replace their internal combustion vehicle with an EV and took advantage of Peninsula Clean Energy's New EV Dealer Incentive Program. Under this program, they received a significant discount offered to all San Mateo County residents by participating dealers. Paul liked this because it removed the stress and uncertainty of bargaining over price. In addition, Peninsula Clean Energy provided a $1,000 incentive.
They are very happy with the car. It has become a topic of conversation. Friends, neighbors and colleagues ask them about their choice of EV, where to charge and how to take advantage of off-peak rates.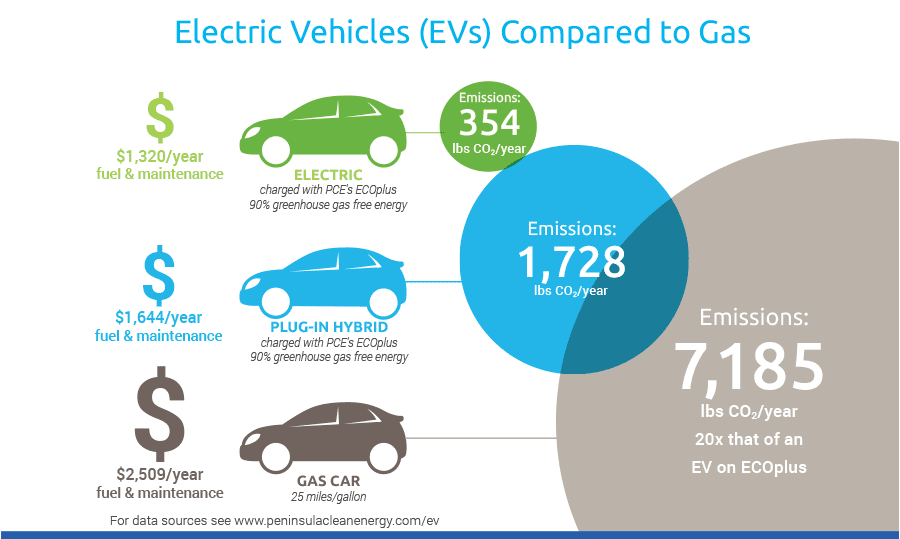 Hannah commutes to San Francisco and will probably drive it about 15,000 miles this year. They say that it has been easy to find chargers. Since they acquired their fully electric, rechargeable battery-driven Nissan Leaf, they have also purchased a plug-in hybrid EV for their second car.
Additionally, Hannah and Paul have upgraded to the ECO100 rate plan, so that their EVs are being charged with 100% renewable energy.
According to Paul, buying a new EV helps promote the overall EV market because it signals to automakers, regulators and other consumers that there is strong demand for these types of vehicles. Whether new or used, Paul's advice to those who are considering getting an EV, whether new or used, is take advantage of the benefits of EVs sooner rather than later:
"Don't wait. While there is a lot of innovation happening in the automotive industry, some of it is years away. There is already an EV or plug-in hybrid passenger vehicle that will work for almost everyone."
Peninsula Clean Energy's New EV Dealer Incentive Program ended in Dec 2019, but there is an ongoing program that helps income-qualifying residents buy used EVs with an incentive up to $4,000. For more information, see our DriveForward Electric Program