Home Upgrade Program customer success story: The Melendrez family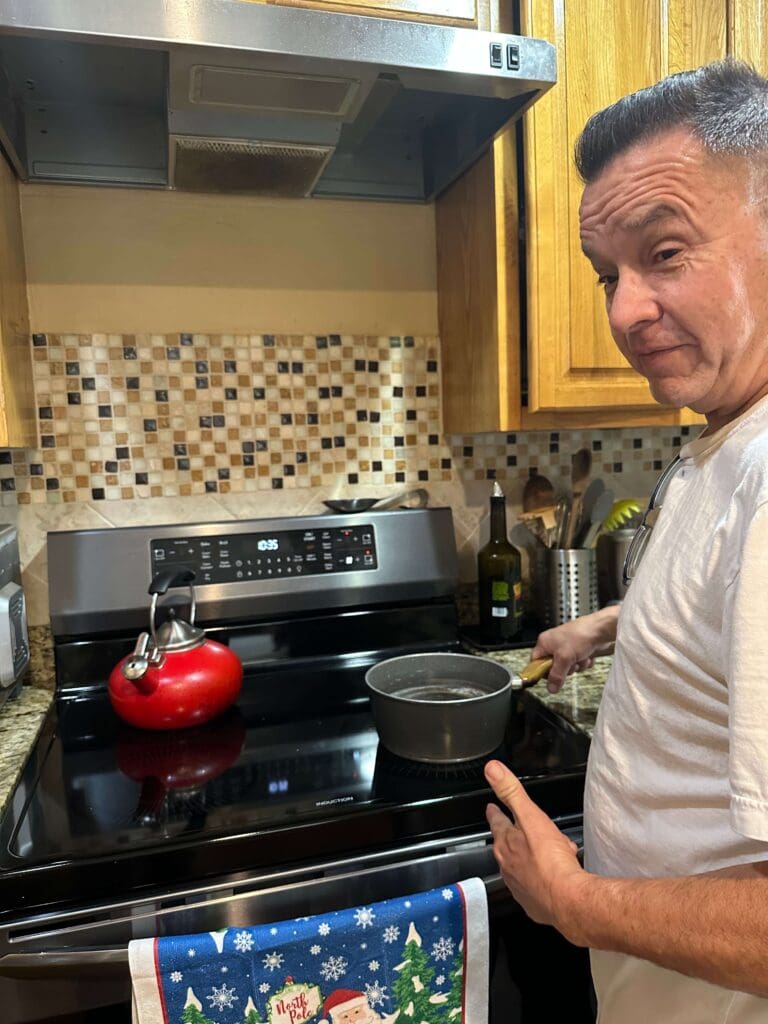 Comfort food took on a new meaning when Alex's family replaced their methane gas stove with a new electric induction stove with the help of Peninsula Clean Energy.
As a multicultural family that enjoys cooking and bonding over Afghan and Mexican cuisines, Alex's family spends a lot of time in the kitchen–sometimes as long as a week preparing for a single meal–which adds up to many hours running their gas stove.
But Alex had a nagging worry. He'd begun reading numerous studies about the dangers of gas stoves and was concerned about how they can worsen indoor air quality, leading to adverse health effects. As a resident of San Bruno, his concerns were compounded by the memory of the 2010 methane gas pipeline explosion that resulted in eight deaths and destroyed over fifty homes.
Alex wanted to eliminate gas from his family's home, but the cost of a healthier, electric induction stove was too expensive for his family. When he learned about Peninsula Clean Energy's Home Upgrade Program which provides income-qualified homeowners with home repairs and energy efficiency upgrades at little-to-no cost, Alex was able to make the switch to a healthier electric induction stove. Peninsula Clean Energy covered the entire cost – including labor – while also providing home repairs including LED lighting and smoke alarms.
Switching over to induction cooking had its initial challenges, but Alex's family has since embraced the upgrade, saying their new induction stove is capable of doing everything a gas stove can do – and better. They enjoy how much easier it is to clean and how it delivers faster heating than their old gas stove. They especially love the peace of mind this healthier alternative brings.
If you're considering making the switch to an induction stove but don't know how to start, learn more about induction cooking and view available rebates here.