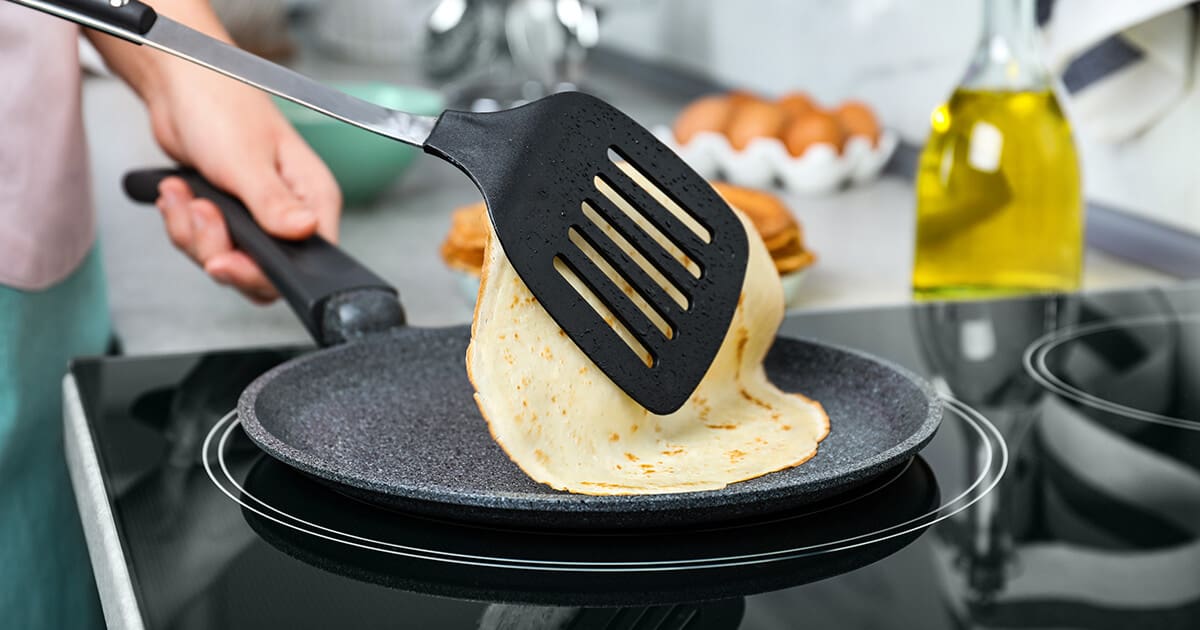 On February 3, 2022 at noon, just in time for Valentine's Day, join Chef Mark Duesler to learn how to make a delicious dessert using an induction cooktop.
Chef Mark will demonstrate how to use the fast, even heating, and precise temperature control of an induction cooktop to make a perfect chocolate banana crepe. Along the way, he'll explain how modern induction cooking works and why it's so much better than old technologies like methane gas cooking. Bring your questions for the Q&A session at the end.
Register for this event and you'll be automatically entered into a drawing to win a free portable induction cooktop!*
About Mark Duesler 
Mark is the Consulting Chef at The Food Service Technology Center. With 20 years in the food service industry and 15 years in the kitchen, he is eager to share his knowledge and expertise about innovative cooking appliances. Mark has experience in a wide variety of full-service restaurants including small family-owned operations, multi-course fine dining, and chef-driven farm-to-table concepts.
* By registering for this event, you will be automatically entered into a drawing to win one of two Duxtop 1800W model 9600 portable induction cooktops with an estimated retail value of $117. Open to all residents of San Mateo County except for employees, board members or board member alternates of Peninsula Clean Energy and members of their households. Only one entry per person. If you do not wish to register for this event, you may enter the drawing by sending an email to marketing@peninsulacleanenergy.com with the subject line: "Induction cooktop drawing" and include your full name and mailing address (no P.O. Boxes please). Deadline: February 10, 2022. Winners will be notified by February 14, 2022. No purchase is necessary, and you do not have to be a customer of Peninsula Clean Energy to enter the drawing.