Soaring temperatur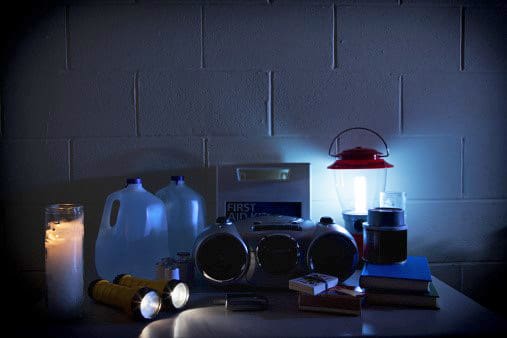 es and extreme dry weather may trigger power outages this summer caused by increased threats of wildfires and energy demand that significantly outweighs available supply.  
The silver lining is that power suppliers and customers can work together to help prevent some of these outages and to safely endure them when they occur.  
What is a Flex Alert? 
The California Independent System Operator (CAISO), which manages the flow of electricity along 80 percent of the state's grid, issues requests for consumers to voluntarily conserve power when demand is anticipated to exceed supply. When consumers reduce their power use during these Flex Alerts, more dire measures can be avoided, including rotating power outages that are becoming increasingly common during extreme weather and high electricity demand. 
Sign up for CAISO's Flex Alerts.
What can you do?
Flex Alerts are particularly necessary to reduce power during peak times (typically 4 p.m. – 9 p.m.) and when renewable sources, such as solar, are not available. They are ideally issued a day in advance to give time to prepare.  
Some actions you can take during these Flex Alerts to help avoid outages include:
Pre-cool homes that morning by lowering thermostats to 72 and then raising to 78 degrees later in the afternoon and evening

 

Use major appliances in the morning and avoid during the peak period of between 4 p.m. – 9 p.m.

 

Close blinds and drapes to block the sun from heating up your home and turn off unnecessary lights throughout the day and evening

 

Charge electronics and vehicles in the morning and avoid doing so between 4 p.m. – 9 p.m.

 
If electricity use statewide exceeds supply, rotating outages may occur in order to prevent a widespread blackout. To learn more about this type of outage, please visit PGE.com.   
Public Safety Power Shutoffs
A public safety power shutoff (PSPS) is a planned power outage that is implemented by PG&E for public safety purposes during high fire-threat conditions such as high winds, extreme heat and low humidity. PSPS events are intended to reduce the risk of wildfires caused by electrical equipment.  
Unlike Flex Alerts, a PSPS is not triggered specifically by the need to lower energy consumption to keep parity with supply. However, the hot and dry conditions that spark wildfires are becoming increasingly common and severe due to climate change. Using less and cleaner energy can help mitigate the effects of climate change, including wildfires.  
Make sure  PG&E has your current contact info to receive PSPS notifications. 
Help For Homeowners  
Peninsula Clean Energy's Power on Peninsula program helps San Mateo County residents become more energy resilient with clean power. Under the current program, homeowners can get $1,250 to install solar + battery backup.  Battery backup provides power if the electric grid goes down. With a solar + battery backup system, the solar panels can recharge the battery when the sun is shining and maintain power through multi-day outages.